The so-called Damon orthodontic appliance is the use of a new type of Damon orthodontic appliance to move the teeth with ordinary steel wires. This appliance is a special sliding cover design that allows the orthodontic wire to slide in the appliance without resistance.

In traditional orthodontics, iron wires or rubber bands must be used to fix the orthodontic wires on the aligners (braces), so the resistance becomes large and it is not easy to move, while the Diamond aligners are different from the previous "tied" to the aligners. And there is a built-in cover that can slide the switch to fix the correction wire, just put the wire in, and then once the cover is closed, the wire is locked in the groove and the teeth can be moved, which will cause the teeth to suffer. Less force, more comfortable and faster tooth movement, less pain due to less force.
▪ Why is Damon's orthodontics fast?
Because the low friction and continous light force in the process of correction are the reasons for the rapid movement of teeth correction, Damon aligners can do both, which can reduce the number of patient visits and eliminate the need for your precious time.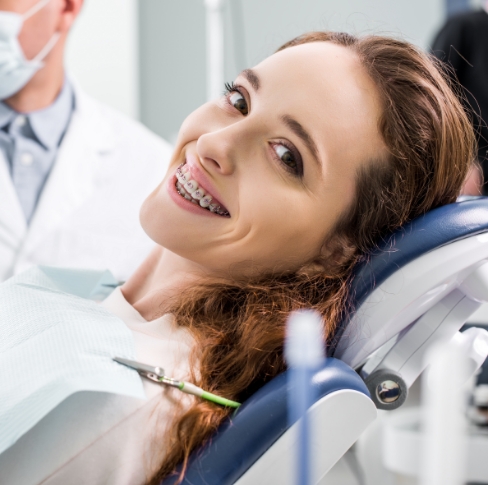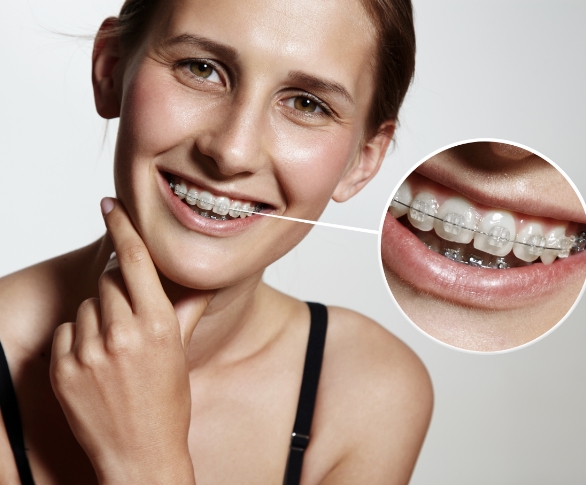 LH (Low Hysteresis) is a new generation of improved super-elastic Ti-Ni alloy wires developed by Tokyo Medical and Dental University, and the correction method using LH lines is called LH correction.
LH is a very soft orthodontic line, almost unaffected by hot and cold temperature and the amount of deformation of the orthodontic line in the mouth, and can always produce a stable force to move the teeth, which can greatly reduce the pain and discomfort of the patient during the correction period, shorten the correction time, and the only epoch-making new orthodontic method.
▪ Will LH orthodontic treatment hurt?
Compared with the stainless steel wire (SS wire) and the general Ni-Ti wire (Ni-Ti wire) of the traditional correction method, the LH correction wire (LH wire) has a softer appearance. It is quite soft, and the pain to the teeth is relatively reduced. If the pain degree can be quantified, it is only about one-third of the stainless steel wire (SS wire).
3D Digital Invisible Orthodontics (Invisalign)
▹It is more beautiful than the traditional orthodontic device. While correcting, you can safely show a happy smile, and the opening will not have obvious features.
▹Oral cleaning is more convenient and easier, reducing the risk of dental caries during correction.
▹Reduce the discomfort of initial correction and make the whole process more comfortable.
▪ The process of 3D digital invisible orthodontics
▹The doctor will give you a full mouth health check.
▹ Scan full mouth tooth model.
▹Computer digital simulation to formulate the entire treatment process and plan.
▹Follow the doctor's instructions to wear invisible braces.
▹ Regularly return to the clinic, and wear the maintainer according to the instructions after completion.